The last couple of weeks just before the holidays can prove to be highly profitable for businesses as it is the largest consumer spending time of the year. It is that period in which customers buy Christmas or New Year gifts for others.
Since almost everyone spends a major part of the day (in chunks, of course) on social media, the onus of helping them out in making the right purchase falls on businesses. Social ads, for instance, make it easier to deliver content to those who actually want to see it.
During this timeline, it is important to tap into this psychology of customers. Moving forward, let us uncover the most powerful practices across three mediums to ensure the most profitable holiday season ever:
Facebook
For marketers, using Facebook ads to effectively target posts to a particular audience is a second nature of sorts. Display ads seemed to have proved effective as the social media platform has the ability to find users with the same demographic and social characteristics as those who have already bought the advertiser's product.
Marketers, feel free to follow the below mentioned tips:
1. Use good visuals and a compelling content copy
According to The Power of Storytelling from Facebook IQ, online storytelling on social media can have a direct impact on in-store purchases. Therefore, both visuals and content are important. Your aim is to create maximum engagement, so make sure there is a purpose to your copy.
For instance, Target has created a sense of curiosity in the following video ad. Even though the product line is not out yet, the copy still compels the user to press play the video and even visit the website.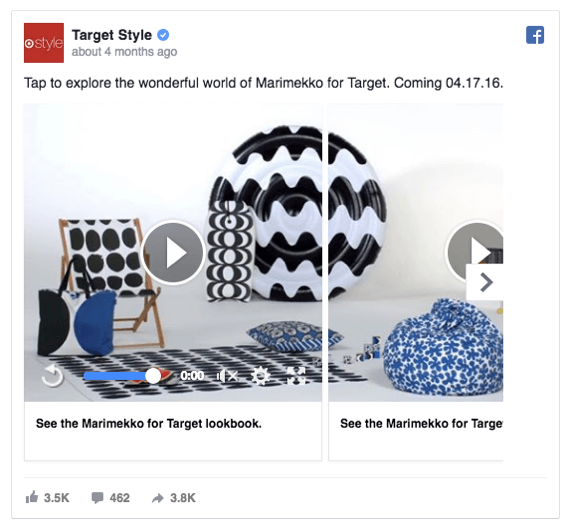 A report by Hubpost states audiences are naturally drawn to words such as 'you, your, free, now and new. So using them in your copy gives you an advantage to other competing brands.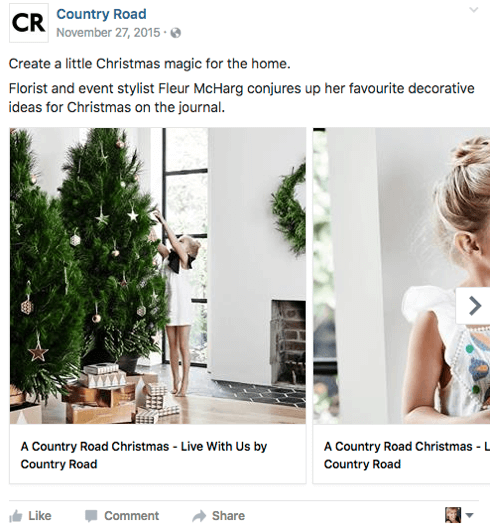 Why not set up an appealing video ad?
Do you know that video ad spends have increased on Facebook by 275% from February 2015 to February 2016? This clearly shows that videos have indeed become popular! But marketers tend to see the process of creating a video ad as a hassle – but the truth is it is not so!
While uploading and targeting the video to the right people is easy, it is the video content that needs to be planned properly. Showcase a range of your products or do a customer testimonial story – just a suggestion!
According to Adobe, shoppers that watch videos are 1.81 times more likely to purchase the product than non-video viewers. That's an almost 85% increase in your Facebook Ads ROI!
Use engagement custom audiences
This is a relatively new feature that Facebook introduced for effective ads. Engagement custom audience is that group of people who have already shown interest in you by watching your videos, sharing your website links on the platform or interacting with one of your previous ads. Videos, lead ads and canva ads are three Engagement Custom Audience types.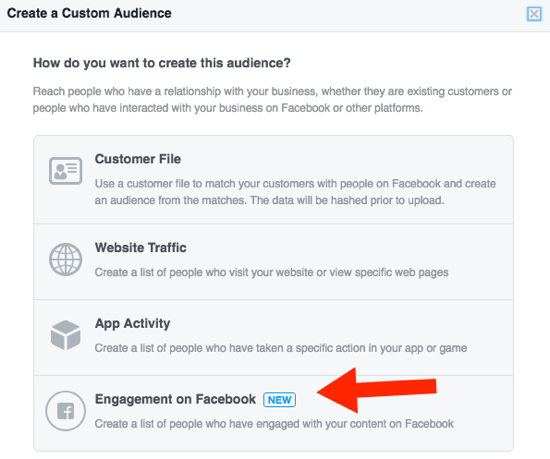 Don't forget about your mobile audience
Target people on the go through mobile ads. You can use the Local Awareness feature and lead them right to your brick and mortar store. Videos, slideshows, carousel ads and canvas ads tend to perform really well on Facebook mobile. So ensure your content – text and visuals/video – is responsive to mobile devices also.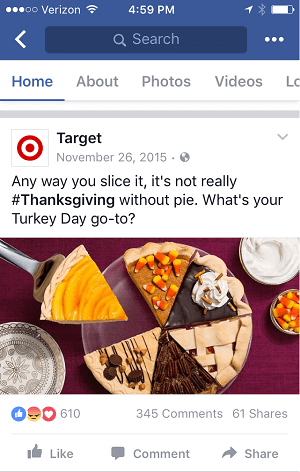 Twitter
Twitter ads can fetch you phenomenal results for a small amount of money. There are three types of Twitter advertising options available:
a. Promoted account
b. Promoted tweet
c. Promoted trend
Depending upon your budget, you can choose to invest in either of the three types of ads during the holiday season.
1. Deciding the budget
On Twitter, it is believed that marketers should pay less for the ads than the result itself. This means, it is wise to set aside the total amount of money that they are prepared to spend and divide it by the number of days the campaign is going to run. That amount is the daily maximum budget.
2. Use conversational ads
Introduced in early in 2016, this type of ad was introduced to help marketers drive more earned media and brand influence. The format used here is exclusive to Twitter and enables easier and faster customer engagement.
A conversational ad includes a CTA and a customizable hashtag which results in increased customer engagement. It can retweeted and shared like any other normal tweet. Although these are currently available only in beta for select advertisers, they definitely hold promise to amp up the sales during the holidays.
Google Adwords
If you want to get your offer in front of the right people, Google Adwords is your solution as it's responsible for 90% of their business. There are people who are actively looking for specific products and services. With Adwords, your products can appear right in front of their eyes.
1. Remarket to reach out to first-time buyers
A form of online advertising, it will enable you to show ads to users who have already visited your website. This means they belong to a previously interested audience and hence are more likely to buy, especially during the holiday season.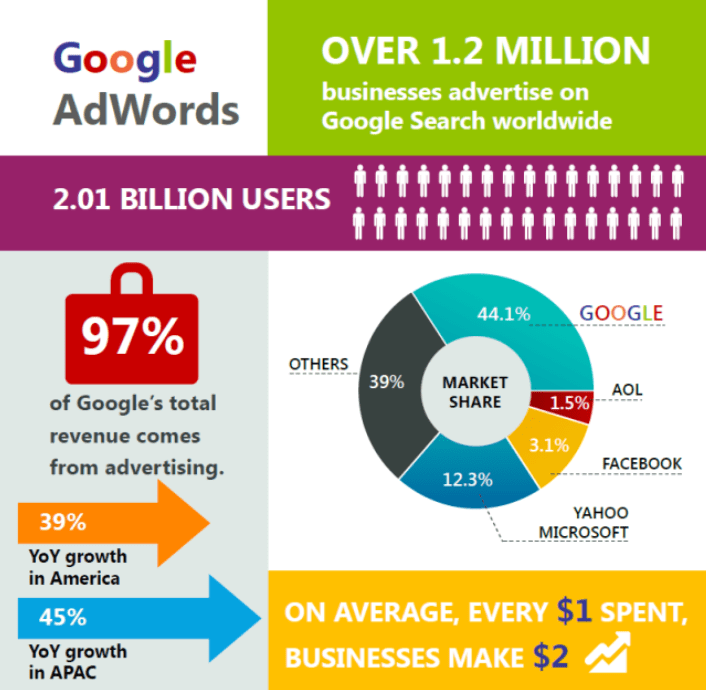 2. Set your KPIs
You have to be clear beforehand so that you spend don't spend so much money during the busy season. Your KPIs should include how many clicks you get and your click-through rate versus the amount of money you are spending. Keep basic indicators but stick to them.
When Cadbury launched its 'Chocolate Charmer' campaign, it used Google AdWords as one of the digital channels to reach out to chocolate lovers across all age groups. The digital channels alone generated 4X revenue than the offline platform and contributed to 20% sales!
Here's one more thing you should do
Use Adalyz to acquire more customers by optimizing your Adwords, Facebook and Twitter ad campaigns under one dashboard. Here are a few of the many ways Adalyz can make the analysing the performance of holiday ad campaigns easier:
a. Organic vs. paid
Analyze your top paid and organic referral channels and know which one is giving you a better ROI.
b. Smart folders
Add campaigns from social media channels of your choice in to smart folders to compare, organize, simplify reporting, generate common insights and find hidden trends.
c. Share reports
Share reports with your team and stakeholders at the click of a button. They will have the same perspective and view of the campaign performance as yours.
Adalyz can help you save 90% of your time. Sign up today and get a free 14 day trial.