Funky Fairy is an online store based in the UK that sells personalized, embroidered gifts for kids. When owner Vicky Stewart decided to do an independent Facebook Live to liquidate the personalized items with kids' names from her overstock inventory, little did she know it would be such a massive success!
The first sale was a big hit and this led to two more sales via FB Live in a span of four days. During the Live, Vicki chatted with her customers as she showed the names and available sale items while the latter commented to request the names they wanted.
Funny how helpful online video chatting can be, isn't it?
According to a survey by Hyperfine Media, 64% of users are more likely to buy a product online after watching a video. 90% of users say that product videos help them to make a better decision. 36% of online customers trust online ads.
That's what Facebook Live does. It breaks down barriers and lets the companies connect with their users in real time. It goes beyond "traditional marketing". Looking at Funky Fairy's for example, we can be assured that selling through FB Live is certainly a faster, more interactive option.
Marketers don't have to create fancy videos or spend hours editing for the perfect look and feel. All they have to do is tap the "Live" icon, choose an audience and write a catchy caption that is apt for them and can be successfully broken down by the algorithms.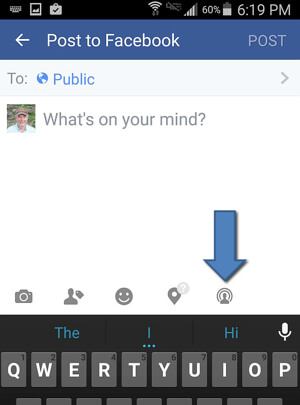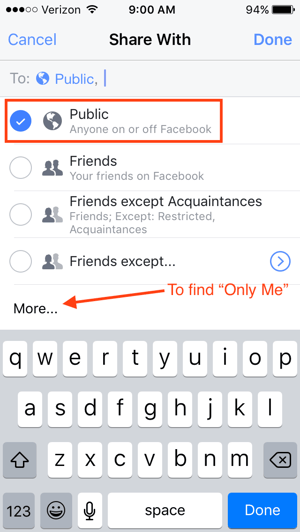 So basically, using Live videos will help you in improving your brand's Facebook reach – which has become difficult thanks to the social network's never-constant algorithms. Here's how you can up the branding quotient of your company with this Facebook feature:
1. Promote an upcoming event
Once you have planned the event, write a post to "announce" that you have an announcement to make, post which share specific details about your event on Live video. Create a simple, easy-to-remember URL to share with your viewers.
Don't forget the post in the link in the video comments also – just in case your viewers don't get a chance to write it down. If you plan promote the event across all social platforms, it makes sense to create a track-able link to see from where you get your maximum event sign-ups.
Additionally, you can livestream the event or perhaps the beginning of it? Your choice.
2. Give a tease about new products
If your brand or company is coming up with a new range of products or services, then giving your customer base a sneak peak is not a bad idea! For instance, if you have received the first shipment of your new product but isn't yet available online, use Live video to show it to your customers.
This is a great way to keep them engaged. You can even choose to take pre-orders and generate initial revenue quickly thanks to excited customers. You can also do a Q&A with them simultaneously to answer their doubts or queries, if any.
3. Address blog comments or queries
If your audience is interested in a particular blog written by you, then use Facebook Live video to interact with them. Moreover, this real time platform will allow you to answer readers' comments on the blog. It's much quicker that way!
This allows you to listen to them express their thoughts and opinions – and as a marketer that can kind of knowledge base is nothing less than a treasure box for your business' growth.
4. Understand what makes the audience click
The first few seconds of a video count. Facebook's retention curve will provide analytics on the exact point where the majority of the audience stopped watching. With the help of these numbers, you can improve the video content and find new ways to make these sessions more engaging.
5. Collate in-depth page insights and reports
From identifying the percentage of people who clicked the video to the number of views that a video reached in its duration, these minutes details can help you determine content, marketing strategy and future production easily.
You can even pinpoint the specific audience segments, hailing from different demographics, that engaged to your video.
Over to you
Adalyz is a complete ad analytics solution empowering marketers with access to their social and search advertising data to optimize their digital ad strategy for maximum impact and return on investment.
It gets actionable insights to know which ad network is giving you the maximum ROI. With its custom dashboards for your campaigns and ad groups, you can get visual stats right at click of a button.
Adalyz does all the analysis for you so that you can focus on running your business rather than spending time on spreadsheets.
Want to explore this tool on your own? Sign up for your 14-day free trial right now!