If you work in the digital industry, you know a lot has changed in the past two years. We understand how overwhelming that can be provided that 2 years is not a long time at all! But the truth states otherwise.
Facebook accounts for over 90% of shares on social media. Twitter doesn't have a 140-character limit anymore – which is huge. Marketers can display videos – a feature which was unimaginable 2 years ago.
Brands can sell the idea of purchasing a product or service the target audience showed an interest in but didn't go ahead across multiple devices. Basically – there have been far too changes in not just 2 years but in a couple of months.
Read on:
Facebook
1. Custom ad targeting: Recently, Facebook launched a new feature which enables marketers to build custom audiences which is a type of customer list that is made up of the brand's existing customers. These custom ads target users who have viewed their canvas ads on the social channel.

Introduced earlier in 2016, Canvas allows marketers to create completely-customized multimedia stories that are a combination of text, videos, call-to-action buttons, images and product feeds to give brand stories a new and responsive look 'n' feel.
With the help of Canvas custom audiences targeting, marketers are able to push the sales funnel forward a little faster than usual.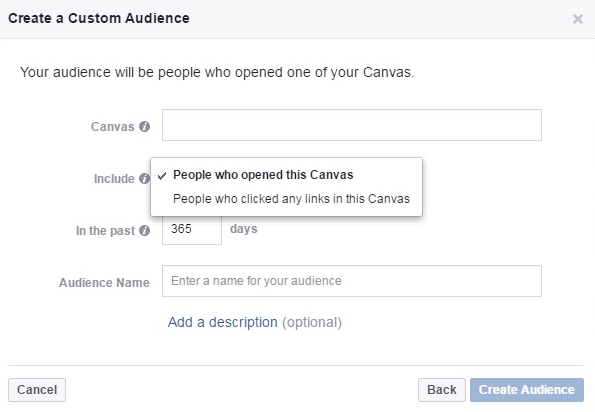 2. Workplace by Facebook
Introduced on October 10, 2016, this innovative social networking enterprise claims to help companies become more productive by connecting the employees to share information and collaborate.
Workplace networks are only company-wide and only the employees can view the information that co-workers post there. Workplace is completely separate from personal Facebook accounts and it is not possible to access information of an employee's personal profile from a Workplace account.
While there are other social networking enterprises in the market such as Chatter (Salesforce), Yammer (Microsoft), Slack and Huddle, Workplace by Facebook is priced at $1 which is five times lesser than the rival companies.
Twitter
1. No more 140-character limit: In September 2016, Twitter finally relaxed this iconic feature of theirs – thereby enabling the Twitterati to use photos, videos, polls, GIFs and more without adding to 140 characters.
2. Increased use of videos: A study by Twitter indicates that 82% of its users watch videos on the social platform – which is quite a huge figure! And the use of this "content" gives a 28% boost in engagement.
Having said that, more B2B and B2C brands have started promoting themselves via videos on the social channel. Don't be surprised if you come across many videos on your Twitter timeline!
Instagram
Instagram Stories: Call it a snapchat ripoff but this feature has taken the visual social network by the storm. It offers a few filters and lenses and allows the user to post a bunch of photos throughout the day that expire in 24 hours.
The user can also upload a Boomerang or a Hyperlapse video as a story. And if a certain someone's story makes the user, it is possible to mute that account to avoid seeing its stories in the lineup.
Pinterest
1. Promoted video pins:
Currently only for users on mobile, these "video pins" show a FIG which in turn lead the user to the complete video. Six additional pins – in the form of carousel display – can be added just below the video on the promoted pin for no extra charge.
Besides this, Pinterest is also working on its own video player – given that these video pins use thirty-party players such as YouTube. How Pinteresting!
2. Retargeting options:
Brands can now use Ads Manager to retarget the audience on the basis of five specific actions that users taken on Pins – clicks, likes, comments, saves and closeups. Marketers can create audience groups based on users' interest in specific Pins that eventually leads them to the brands' websites.
Google Adwords
Cross device remarketing: This new feature has been introduced only on mobile by Google Adwords and it enables marketers to target the same ads to the same users as and when they move across devices such as PC to mobile or mobile to tablet.
You must have already observed how one product or service you checked out but didn't purchase ends up popping up on all your device screens! Well – Google Adwords is behind it all.
Marketers who want to use this tactic will now be able to "sell" the same story to their audience and also decide the frequency in which the latter will see the ad across multiple devices – without being too overwhelming.
Social data is paramount
The digital industry relies heavily on analytics and data now. This is the reason why it is important to get actionable insights to know which ad network fetches maximum ROI. Adalyz, for instance, can get marketers visual stats right at the click of a button.
The software does all the analysis and has custom dashboards for campaigns and ad groups across Google, Facebook and Twitter. Want to know more about the product, contact the team HERE.